Composite Fencing: Reviews & DIY Installation Overview
Due to its longevity, low-maintenance and resistance to rot and mold, composite fencing has become one of the most popular materials for building a fence. Composite fencing offers the look of wood, minus the drawbacks. Composite fencing can last up to 20 years or more, making it more durable than most traditional wooden fences.
So, what makes composite fencing last so long? Composite fencing is made from a blend of recycled plastics and wood pulp. Using recycled materials makes composite fencing easier on the environment than virgin plastic.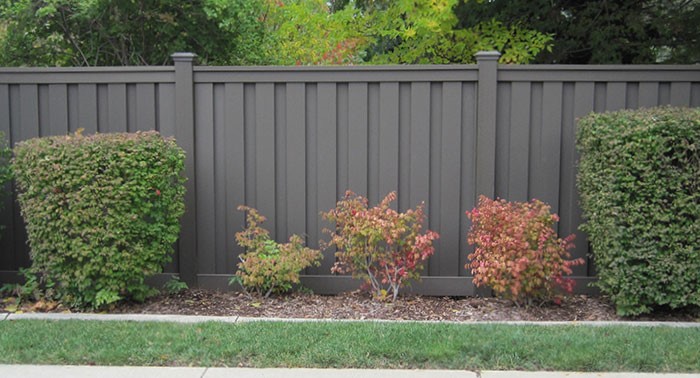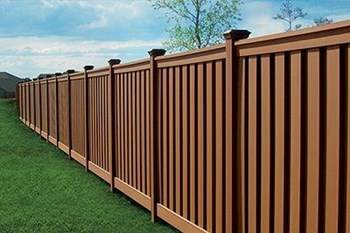 Composite vs Wood vs Vinyl Fence: What's the Difference?
When choosing between a composite vs wood fence or vinyl, consider the differences in cost, maintenance, durability and appearance. It's worth weighing the pros and cons of each material before you install a fence.
Before you purchase materials, however, we recommend checking with your local city, town, or township building codes to find out if you require a permit to build a fence. Similarly, if you live in a housing development, check with your homeowner's association (HOA) to find out if there are any restrictions on the type of fencing materials you can use. For example, some HOA charters may not allow vinyl fencing and there may be height restrictions that can affect your privacy fencing.
Once you have the proper information and (if applicable) permits, you'll be able to explore which materials work best for your needs.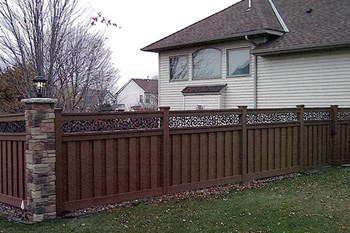 How to Install a Composite Fence: Step-by-Step Overview for DIYers
Installing a composite fence is an advanced project that will take multiple days and requires help from at least one other person to maneuver posts, panels, and pour concrete. However, you can buy composite fencing panels that can easily attach to fence posts, making it a far easier project than installing a traditional wooden fence.
Follow these step-by-step directions for installing your DIY composite fence, but always check with your manufacturer for more detailed instructions if needed.