Ready to Start Your Project?
You'll be redirected to Trex.com, our composite decking website.
Deck Design Styles
It is important to use a style that matches your house and your personal taste. Here are a few popular deck styles for creative outdoor living.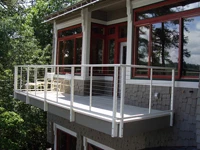 Contemporary
- Less is more. Use sleek, modern design features, basic shapes and clean lines. Low-maintenance materials, such as composite, PVC, metal and even stone.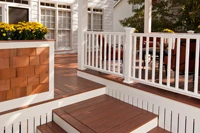 Colonial - Use elements of classical architecture. Symmetrical design. Consider using white moulded railings with decorative posts caps. Built-in planter boxes, benches and pergolas can be used as accent features.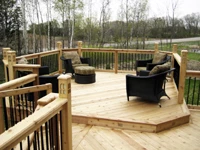 Traditional
- Consider a cottage style that embraces decoration. Octagons and chamfered corners help soften sharp corners. Trim moldings and routered rail caps offer a timeless charm. Cedar and redwood are beautiful warm materials for traditional style decks.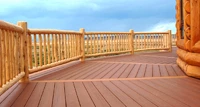 Mountain
- The perfect style for a log cabin in the woods. A mountain design features heavy timber framing with rustic log railings. Mountain style decks look more massive and stronger than most other deck styles. Use nature for inspiration and highlight scenic views with lookout areas.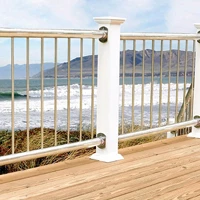 Coastal 
- Whether you live in Cape Cod or Florida, a coastal deck style is a good choice for a deck overlooking the sea. Use gray composite decking or cedar with white railings to blend into the landscape. Glass and cable rails can work wonders for opening up views. Low-maintenance materials can withstand the extreme weathering of storms for years to come.   
---
Explore Articles by Topic
Explore Articles by Topic