Ready to Start Your Project?
You'll be redirected to Trex.com, our composite decking website.
Contractor Problems? How to Communicate with Contractors and Handle Disputes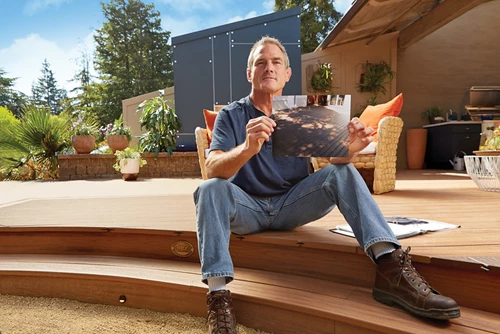 Even if you take steps toward vetting and choosing a good licensed contractor, sometimes you may not always see eye-to-eye with them. Fortunately, there are several avenues to take to help turn the situation around and be sure your concerns around a project are being heard and balanced alongside your contractor's style of working -- especially if you've made the decision to work with a licensed contractor.
We'll walk you through some steps and offer tips for how to communicate to resolve a dispute with a contractor and work through any problems to achieve a satisfactory resolution.
How to Address a Problem with a Contractor
A little communication can sometimes de-escalate a situation where a project may not be going as you'd initially planned. Communicating issues you may see and opening the door to arriving at an amicable solution can go a long way. Here are a few tips to keep in mind when flagging any concerns to your contractor once your project is underway.
Clearly Define the Issue
Sometimes, a contractor employs a team of either employees or subcontractors, and is not always present in a supervisory capacity for every project. If you are noticing problems with some of their workmanship or working styles, it's important to communicate directly with your contractor. Request that your contractor visit the job site (your home) and address some of the concerns you've been seeing with their team. This may help to correct the course.
Refer to All Documents and Written Communications
Gather documentation of all your interactions with the contractor, including signed contracts, proofs of payment, and copies of written communication like texts or emails. Consider if your contracts have included milestones to give yourself leeway, offering progress payments as various phases of a project have been completed versus paying your contract in-full. Having good documentation of all transactions can help prepare you for all the steps to come. This information is especially important if legal action or refunds are expected.
Review Your Contract, As Needed
Sometimes, unexpected delays are out of even the most diligent workers' hands. If this is the case, you may want to consider altering the contract to avoid having contractors rush to meet a deadline, which may compromise the workmanship of your project. In this instance, you may want to discuss any concessions that should be made to account for delays, particularly if you had expected a project to be completed by a certain date. Be willing to extend goodwill to the contractors, but also do not be afraid to negotiate terms that give you options if a project is taking far longer than expected.
Listen and Avoid Placing Blame
One of the most important elements of good contractor communication is to listen to your contractor's side of the story, should a project not go according to plan. Listening patiently to your contractor explain the steps that have led up to this point can help you both better understand where any disconnects may have occurred and can help prevent similar problems from occurring as the project moves forward and gets back on track.
While it may be tempting to want to place blame at the foot of your contractor, avoid doing so – even if they may be at fault. While making sure all parties involved understand what has gone wrong and also accept a level of responsibility, the primary goal is to listen to your contractor's explanation and how they plan to get the project back on track. This can ensure your project stays as close to its originally projected timeline and budget as possible.
Tips to Improve Contractor Communication
Knowing how to talk to a contractor and keeping consistent open lines of communication throughout the project can go a long way toward making sure both you and the contractor feel understood and are on the same page. Here are a few tips that can help you improve communication with your contractor:
Schedule Milestones and Project Check-Points
Regular communication is key. While it's helpful to have a written record of communications with your contractor, it doesn't always replace face-to-face communication. At the outset of your engagement, clear milestones should be established, including a timeframe for when they expect to have dug your yard, poured footers, and when the actual construction of the deck will begin.
Although decking projects can sometimes have unforeseen setbacks due to weather or if materials may be backordered, having a project plan to refer back to can help drive conversations with your contractor around whether your project is proceeding as-planned (minus any snags Mother Nature may throw in your path). It's also helpful to recap these conversations in email to keep a written record of what has been discussed.
Choose a Method of Communication that Works
Choosing a method of communication that works well for both you and your contractor is crucial. Decide from the outset whether you plan to touch base in-person and speak with one another at regular intervals about the project. Or, determine if you'd prefer to speak via phone. Additionally, you may want to confirm any face-to-face conversations with a follow-up email, recapping what was discussed in writing and giving you both a written record to refer back to. It can sometimes be difficult to remember all of the details that had been discussed in person, so sometimes having both a one-on-one conversation followed by an email recapping things in writing can be helpful for all parties to review.
Encourage Open Dialogue
Transparency is important when it comes to communicating with your contractor. You want to encourage them to speak freely about any problems they may be encountering, and let them know that you plan to listen to any of their concerns honestly. If this means there may be more time or money involved in the project, it's important that they flag any concerns to you immediately, and you can discuss some possible options and resolutions.
Create a Feedback Loop
Establishing a feedback loop of continuous check-ins on the project, its progress, and what can be improved process-wise can help you get a better understanding of what contractors are seeing during the project. A feedback loop and back-and-forth dialogue with your contractor can let you know what (if any) snags they may have hit and allows you to both work together to arrive at a more satisfactory conclusion.
Speak Objectively
If a project isn't going according to plan, it's important to stay impersonal and objective, without getting emotional. Granted, that can often be easier said than done when it involves a project you'd hoped would be completed on schedule. However, making sure tempers don't flare and that you and your contractor speak to one another in respectful, even tones can help you better understand the problem and listen to how they plan to resolve things and push forward with the project.
What Should You Not Say to a Contractor?
In an effort to effectively handle any disputes between yourself and your contractor, as well as avoid escalation in a negative manner, it's important to keep your tone even and be respectful toward your contractor – even if you may be upset that your project is behind schedule or does not appear as it was originally proposed.
Here are several phrases that you should not say to a contractor. These phrases are not constructive and will not do much to get the project back on track. Avoid saying such negatively charged phrases as:
"You're a bad contractor."
"I'm going to find someone else to complete the work."
"I wish I never would have started working with you."
"I'm going to leave you negative reviews on Yelp, Google Reviews, social media, etc."
Using phrases like this when addressing your contractor does not solve a problem. Rather, it can escalate tempers and make your contractor less willing to work with you to make things right. Instead, speaking calmly and in a more objective way can help foster a greater sense of trust between you and the contractor, giving them the opportunity to explain where there is a discrepancy between what may have been originally discussed and what is currently going on with your project, and to give them a chance to demonstrate their professionalism to you by correcting course.
If you're looking for a trusted contractor in your area, use the Decks.com Find a Builder tool.
---
Explore Articles by Topic
Explore Articles by Topic