Ready to Start Your Project?
You'll be redirected to Trex.com, our composite decking website.
From Litter to Lumber: How Trex® Outdoor Furniture™ Turns Plastic Into All-Weather Furniture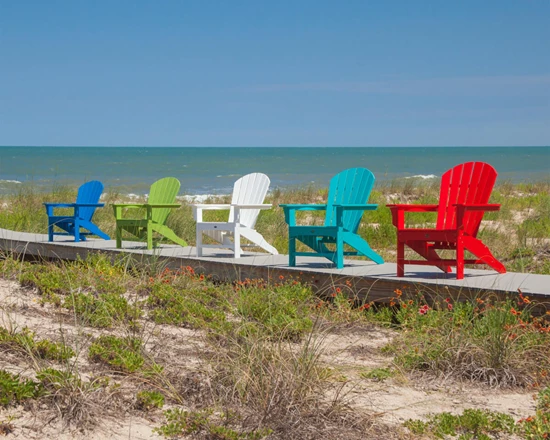 Trex Outdoor Furniture is incredibly durable and low-maintenance, two qualities we should all look for when outfitting our outdoor spaces. But did you know that it's also one of the most eco-friendly options on the market?
Learn how Trex Outdoor Furniture transforms millions of pounds of discarded plastic into weatherproof lumber every year below.
A Bit of History
Since the 1950s, the mass production of disposable plastic has steadily increased. Its low cost and practicality made it a popular choice for manufacturing and consumers alike, but once plastic outlived its usefulness, it went out with the rest of the garbage.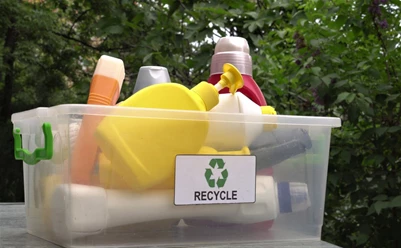 Since plastic can take hundreds of years to break down, it quickly piled up in landfills and clogged waterways. Forward-thinking companies such as POLYWOOD® began to find innovative ways to turn this trash into a long-lasting treasure to mitigate the compounding issue of plastic pollution. Today, you can find household items, activewear, rugs, and other goods made from recycled plastics—including Trex Outdoor Furniture.
Which Plastic is Preferred?
All Trex Outdoor Furniture is built using genuine POLYWOOD® lumber. This durable, American-made product is created from sustainable materials, including landfill- and ocean-bound high-density polyethylene (HDPE) plastics.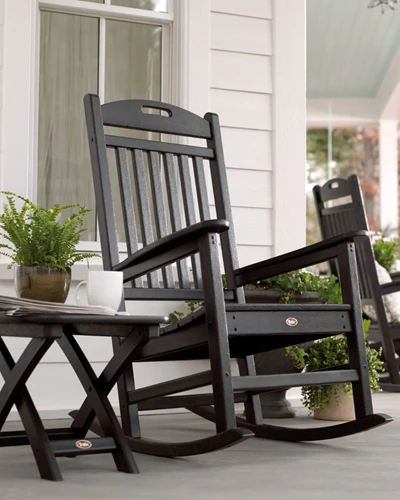 HDPE is known for its strength, rigidity, and impact and abrasion resistance. It's more durable than other plastics and even certain woods and metals. For these reasons, HDPE is used to make a variety of indoor and outdoor items, including:
Patio furniture
Shampoo bottles
Detergent containers
Buckets
Fencing
Outdoor playsets
Gardening planters
The Recycling Process Revealed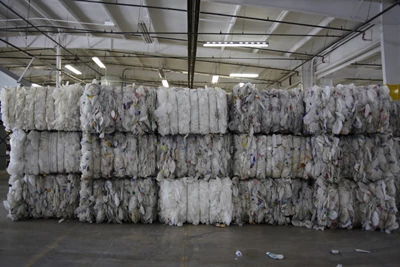 First, discarded plastics arrive at the Trex Outdoor Furniture recycling facility in Syracuse, Indiana.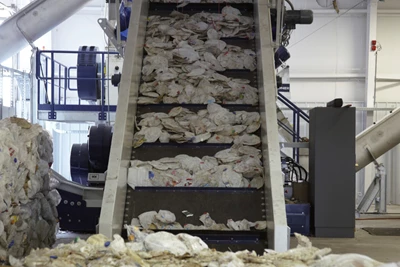 Then, the flattened plastics are dropped into a massive shredding machine. These flakes are washed, and non-plastic materials (glass, rocks, etc.) are removed.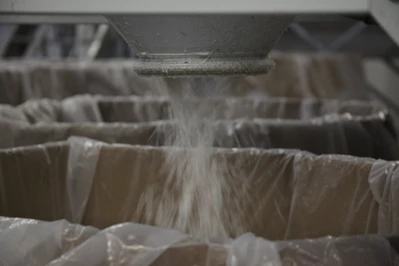 After this, the flakes run through a color sorter that removes unwanted colored plastic.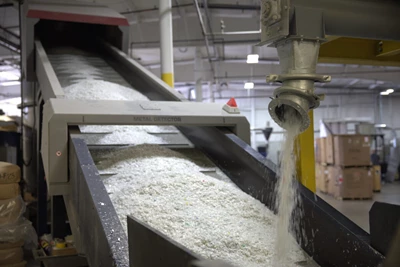 Once sorted, the plastic flakes are pelletized and sent to extrusion to be formed into HDPE lumber.
The recycled pellets are melted down and blended with colorants and just a few additives that ensure a weather- and fade-proof final product. The material is pushed through the extrusion machines, which create the shape and size of long lumber planks.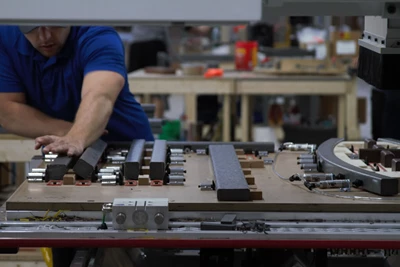 After the planks cool, they're moved to production. Here, the team constructs beautiful outdoor furniture using state-of-the-art technology, before being carefully packaged and shipped to homes across the country.
A Zero-Waste Mindset in Motion
Trex Outdoor Furniture's eco-conscious mission doesn't stop when the furniture is finished. Here are some of the other sustainable practices that help maintain a zero-waste mindset.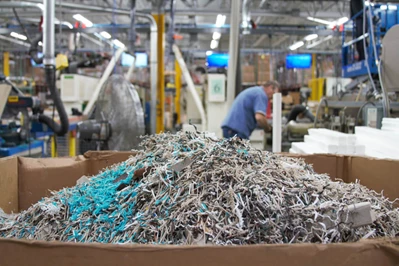 99% of all plastic scrap from manufacturing are sent back to the recycling facility where it is reground, pelletized, and once again turned into lumber.
They use industrial cardboard box machines that make custom-size shipping boxes, only creating the exact size and amount needed to reduce waste.
Multiple recycling bins are placed throughout the campus so employees can recycle their used glass, paper, aluminum cans, and plastic. 
Wooden pallets are always reused or recycled.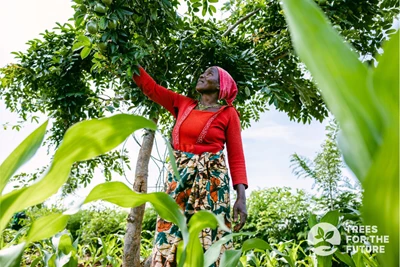 Through a partnership with Trees for the Future, a nonprofit dedicated to teaching communities about sustainable land use, Trex Outdoor Furniture plants one tree for every piece of furniture sold. These trees help build forests where crops can be grown to help rural communities begin their journey out of poverty. Thanks to this partnership, tens of thousands of trees have been planted.
Want to learn more about how Trex recycles? Check out https://nextrex.com/ or 
Shop Trex Outdoor Furniture for an eco-friendly choice for your outdoor space.
---
Explore Articles by Topic
Explore Articles by Topic