Ready to Start Your Project?
You'll be redirected to Trex.com, our composite decking website.
9 Conservatory Design Ideas for Indoor/Outdoor Living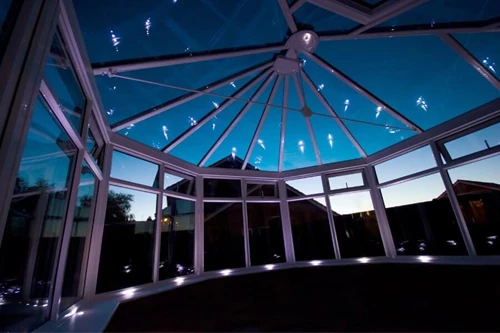 Adding an indoor/outdoor conservatory to your home is an easy way to increase the square footage of your living space and enjoy the beauty of the outdoors in a comfortable, attractive setting. These impressive structures are often made from glass but can feature a variety of design elements to suit your personal preferences. Traditionally, conservatories were used to house exotic plants, but over the years, they have also become popular as entertaining spaces.
A conservatory will add curb appeal to your home and can increase your property value when built correctly. If you're considering a conservatory for your home, take a look at some of these design ideas to inspire you.
1. Create a Three-Season Room
A three-season room can be enjoyed nearly all year round, except for on the coldest days of the year, as the walls are not insulated. This is a great option for many people though because it's affordable. Insulation can be one of the most expensive parts of installing a conservatory, so skipping this part can make the project more cost-efficient and you'll still be able to enjoy the space for most of the year. 
2. Choose a Lean-To Conservatory
A lean-to conservatory is a popular choice because it uses an existing wall of your house as one of the walls of the conservatory. This means it will be directly attached to your home. A lean-to-conservatory usually features a roof that slants down and away from your home. The walls and roof are often made of glass windows that let in plenty of sunlight while sheltering you from harsh weather, bugs, and other undesirable elements of the outdoors. 
3. Build a More Traditional Style Conservatory – or Go Modern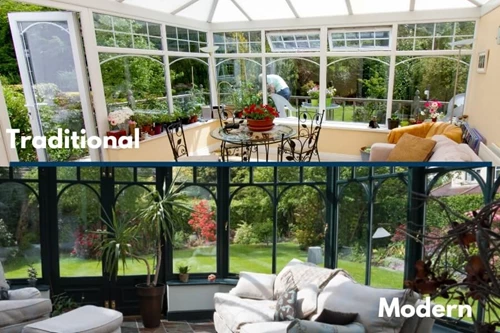 Whether you live in a quaint Cape Cod or Victorian-style building, you'll want a conservatory that matches well with the rest of your home. A traditional-style conservatory usually features framed doors and windows and is often made from materials like hardwood. It may also feature design elements like arched windows or distinctive flourishes. A more modern style home may be better complemented by a contemporary-looking conservatory, featuring clean, straight lines, and dark-colored or metal accents.
4. Help Your Garden Grow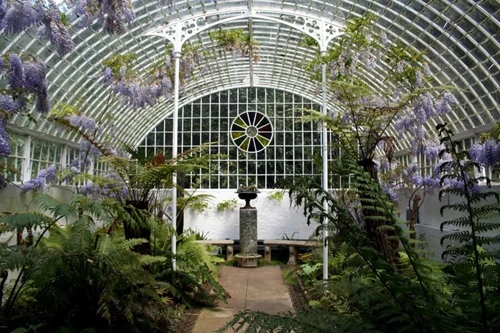 In years past, conservatories were used for horticulture purposes. These rooms are filled with sunlight and have windows positioned in ways that help warm the room even during colder months. This means you can fill this space with plants that usually wouldn't survive freezing temperatures. Keep in mind that many conservatories aren't insulated, so if it's really cold outside, it may be just a few degrees warmer in your conservatory. For areas of the country that get hit hard by cold weather, you'll still want added protection for your plants.
5. Opt for a Freestanding Structure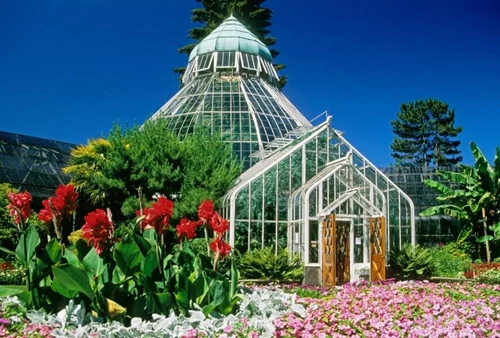 When you picture a conservatory in your head, many people imagine a sunroom-type structure attached directly to your house or built off of your home's deck. This doesn't have to be the case, however. You can build a conservatory anywhere you'd like, including in your yard or on your patio. A freestanding conservatory will add extra outdoor living space and can double as a storage shed for yard equipment, or as a greenhouse for garden plants.
6. Connect Inside and Out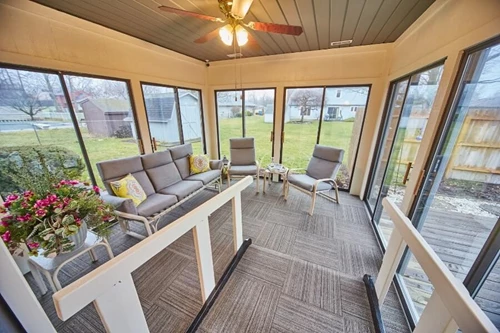 You can have doors installed in your conservatory that open wide and lead directly onto a patio or another outdoor living space. Choose elements that create a flow from one space to another. Opt for stone or tile flooring that can transition into both areas. Also, consider installing a panel door that can slide and stay open to join the two areas together. This will create a living and entertaining space that blends the indoors seamlessly with your yard or patio. 
7. Choose a Pre-Fab Option
There are lots of prefabricated conservatory options that can be installed quickly and at a lower cost than a custom project. Prefabricated conservatories still come in a variety of styles, so you don't have to sacrifice all the design elements you may want. They can be a great option to add curb appeal in a hurry or are looking for more living space to add to your home. 
8. Orangery, Anyone?
What's an orangery, you may ask? Between the 17th and 19th centuries, in parts of northern Europe, it was fashionable to grow fruit trees (especially orange trees) in conservatories. These trees usually couldn't stand the harsh climates of the area, but the glass walls and roof of the conservatory acted as a greenhouse, keeping the trees warm in cold weather. Try your hand at growing some warm-weather fruits!
9. Use Your Conservatory Year Round
Typically, it's unpleasant to use your conservatory on the hottest and coldest days of the year because of the lack of insulation during the winter or the hot sun during the summer. You can remedy this problem by installing blinds, which shield your conservatory from harsh sunlight during the summer. During the winter, a space heater can warm the area.
What is an alternative to a conservatory?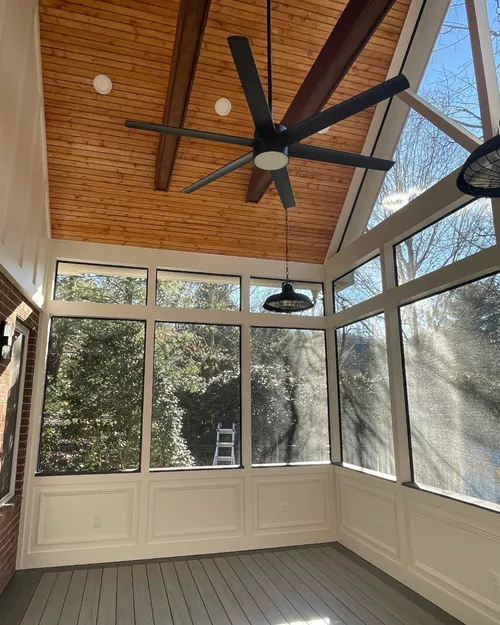 A conservatory may also be called a sunroom, and while these two names are sometimes used interchangeably, they have a few subtle differences. Conservatories were traditionally used as spaces to grow plants and let in lots of natural sunlight. They often have glass ceilings and lots of windows. A sunroom, on the other hand, is more of a recreational or entertaining space. Another way to think of the difference is that a sunroom tends to be an addition to your home, and a more "indoor" space, while conservatories tend to have a more "outdoor" feel.
What is a good size for a conservatory?
Of course, the size of your home's conservatory will depend on what you want to use it for, but builders and architects often use the "golden ratio" when designing conservatories and other structures. Many people believe that the most aesthetically pleasing structures are built at a ratio of 1:1.168. This is just a suggestion, though. The main thing to think about is its function. Do you want to have a dining table in your conservatory or just a small lounge or living area? Make sure that your conservatory's size is an accent to your home, so as not to overpower it. 
Create the Conservatory of Your Dreams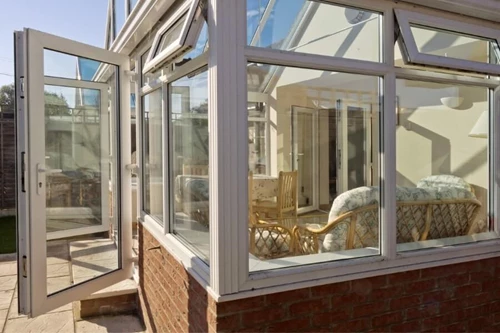 A conservatory lets you enjoy elements of the outdoors throughout the year while adding a visually pleasing addition to your home. Professional installation or DIY are both options, depending on the complexity of the project you want to take on. Incorporate one of these ideas of a few, and you'll have a conservatory that will get people talking!
---
Explore Articles by Topic
Explore Articles by Topic