Deck Permits, Building Codes & Requirements
The first step in the planning process is to check with your local zoning office. Here you'll discover where on your property you're allowed to build your new deck and how big it can be. This will save you so much time and heartache over the course of your project. The last thing you want to do is spend hours of time designing a deck that will be rejected by your government officials.
Once you have a rough idea of your deck plan or design, you'll need to be sure it complies with local building codes and regulations, as well as obtain the proper permits to build your deck. Working with local inspectors can help you be sure you have a beautiful deck that meets proper standards and requirements.
Deck Permits
Obtaining a deck permit is not a complicated process, but a necessary one. Applying for a permit can help you verify if there are any property easements to be aware of and confirm that your deck design is aligned with residential pounds per square foot (PSF) requirements.
Be sure your deck meets local homeowners association (HOA) standards. In many subdivisions, HOA approval is needed before obtaining permits from your local Building Inspections Department. An HOA will need to approve the color, size, and products you use in your deck for consistency across properties within the association. Most municipalities will not accept an application for a building permit unless their HOA approval is attached.
In addition to local regulations, you'll also need to be sure that your plans are compliant with International Residential Code (IRC) requirements. These rules govern residential construction and have been adopted by almost all US states.
When you visit your local Building Inspections Department, you'll need to submit two copies of deck plans and drawings along with your permit application. All Decks.com deck plans include scale drawings of framing plans, as well as front and side view elevation drawings required to apply for deck permits, making it easy to get the permit process started.
Deck Codes & Requirements
Depending on the shape, style, and height of your deck, it may require railings, or adhere to strict codes concerning building stairs, and the use of stringers and footings.
Learn more about the various requirements to be sure your deck plans meet those requirements before applying for a permit and breaking ground:
What to Consider When Designing Your New Deck
The best decks start with a well-thought design that takes into consideration the placement of your deck in relation to your home and the landscape of your backyard as well as aesthetic and practical touches that will inform how you care for your deck in the years to come.
When planning a new deck, it's important to seek out inspiration to get ideas of what may work for the unique features of your home and backyard, and to see what you like and don't like. Doing your homework beforehand on the merits of different types of materials, colors, and deck plans can help you better budget for your new deck, as well as ideas to approach a contractor with if you don't plan to go the DIY route.
Here are a few different steps and resources to help you begin planning your new deck:
Get Inspired
From simple-yet-elegant single-level decks to more elaborate multi-level decks with decorative inlays, browse through image galleries to get inspired. Once you've seen what's possible, get tips for designing a great deck that works with your backyard and lifestyle.
Explore our Pinterest boards or explore our Ideas section to spark your deck ideas.
Get Inspired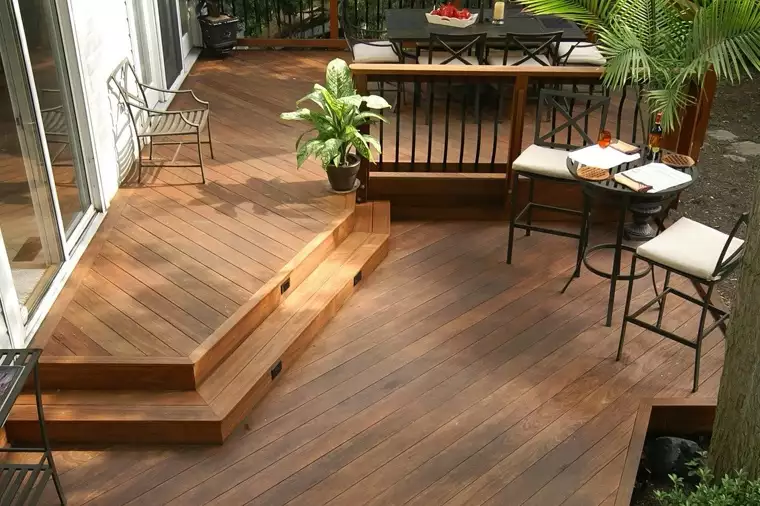 Picturing the View from Your Deck
After determining setbacks, take into consideration the size of your lot, sun, shade and your view. Your view is paramount when designing the details of your space. Homeowners often overlook the placement of posts and beams, which can severely impede a view if positioned without thought.
Picturing the View from Your Deck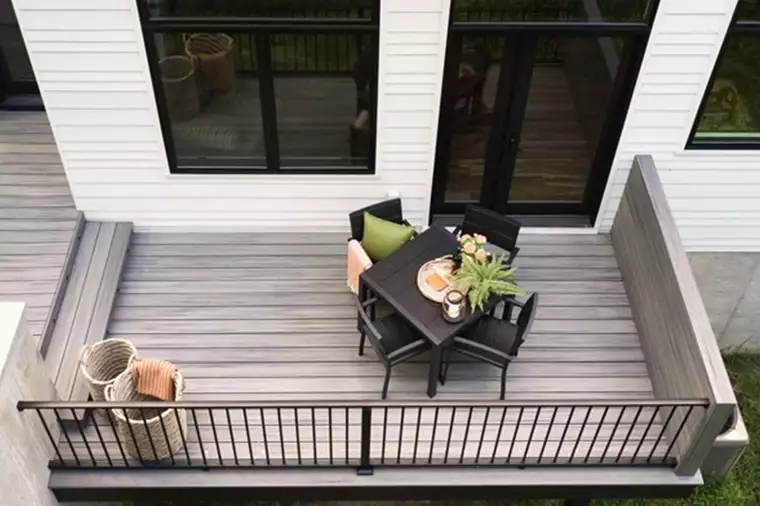 Determining Your Deck Style & Color Scheme
The style of your home and your own personal aesthetic can help you decide on a deck that works with existing features. Love the sleek look of a contemporary deck or a breezy coastal style? Do you prefer warm or cool tones of brown, tan, or grey decking? These factors can help you narrow your list of deck design styles.
Determining Your Deck Style & Color Scheme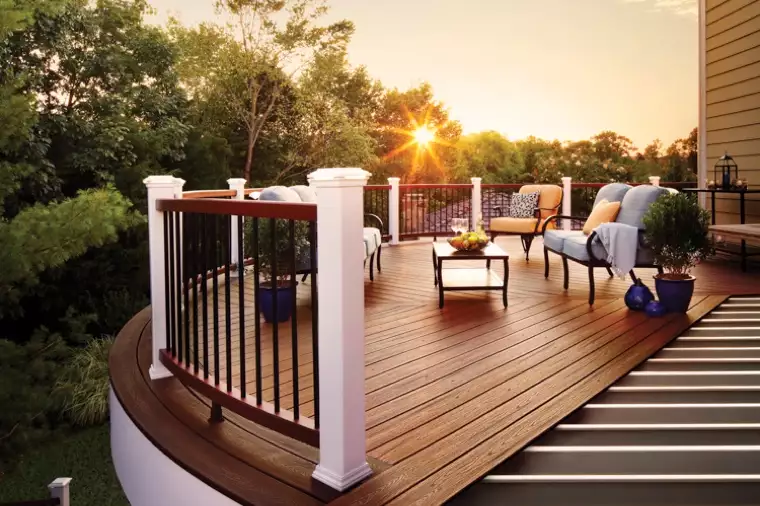 Designing Your Deck to Fit Your Lifestyle
Consider how you will live in the space. Do you like to entertain large crowds? Will you need space for a grill, dining table, or perhaps a fully appointed outdoor kitchen with appliances, storage components, and all the related conveniences? What about a separate conversation area for friends to gather and relax? Are you more solitary in your outdoor pursuits?
Perhaps a simple reading nook is all you require, or a creative and functional privacy screen might be in order. Don't limit your plans to immediate needs. A properly built deck is something you can enjoy for 25 or more years so give some thought to the future. Is a hot tub on your bucket list? If so, it's wise to frame for that now even if you don't plan to install it for several years.
Designing Your Deck to Fit Your Lifestyle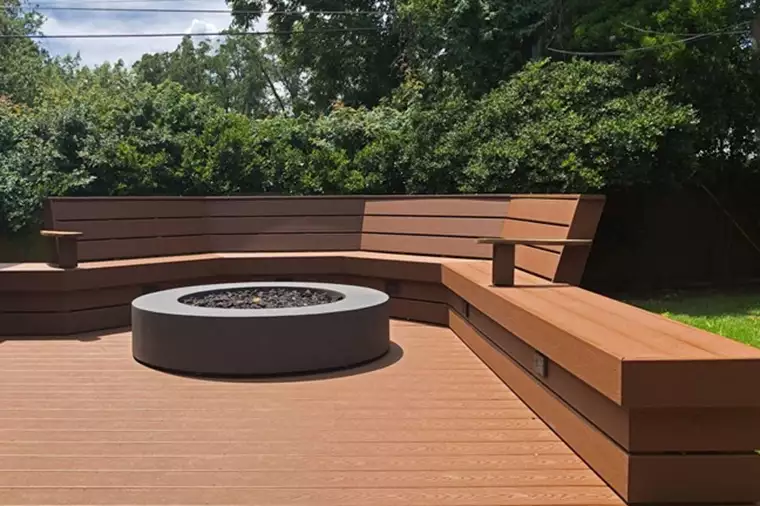 How to Size a Deck
The size of your deck is perhaps the most important part of your planning process. If you make a mistake, the shape, color of materials, or the type of railing you have won't matter. A deck that's too small will cause immediate frustration when you discover that you have to squeeze between a seated guest at a table and the handrail just a foot behind his chair. The same frustration will erupt when your grill is so close to someone they have to get out of their chair because they're being roasted along with the hot dogs and burgers.
Step 1: You need to decide exactly what furniture you intend to place on the deck. If you don't already own it, you may need to use some of your existing furniture to help you visualize what your deck will end up looking like.
Step 2: Take the deck furniture and put it out on your lawn where the deck will be. Space it out where you want the furniture to be. Place your table where you'd like it to be with the chairs around it. Sit in a chair and note the distance from the back of the chair to the edge of the table. Get up from the table and put the chair exactly where it was when you were seated. Walk behind the chair and note how much distance you need to pass between the chair and a wall or railing that may be near the table.
How to Size a Deck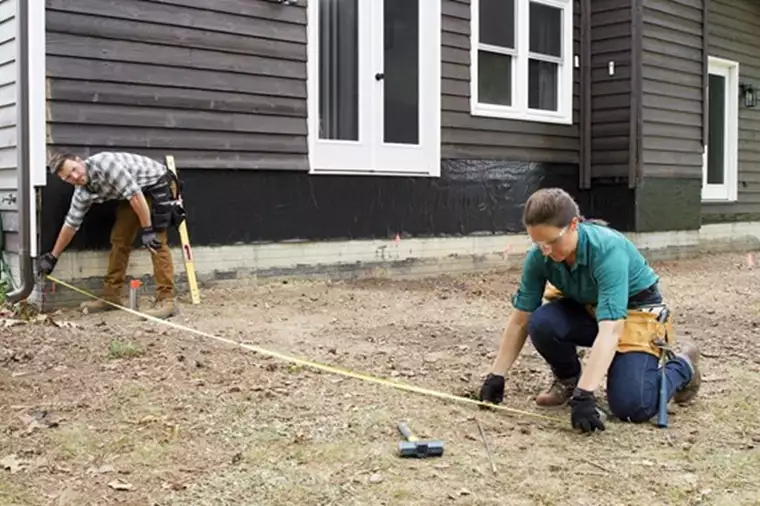 You'll soon discover if you have a modest 4-foot-diameter circular table that you need a minimum of a 12x12-foot area just for the table and chairs to fit! There'll be no extra room for other chairs, a grill, flower pots, benches, etc.
Step 3: Once you've placed all of the furniture you want to have on your deck on the lawn, then create a comfortable outline where you envision the edges of the deck, or handrail, might be. Use a string to do this. Take measurements, photos, and start the actual planning to make sure what you have will not violate your local zoning code or HOA regulations.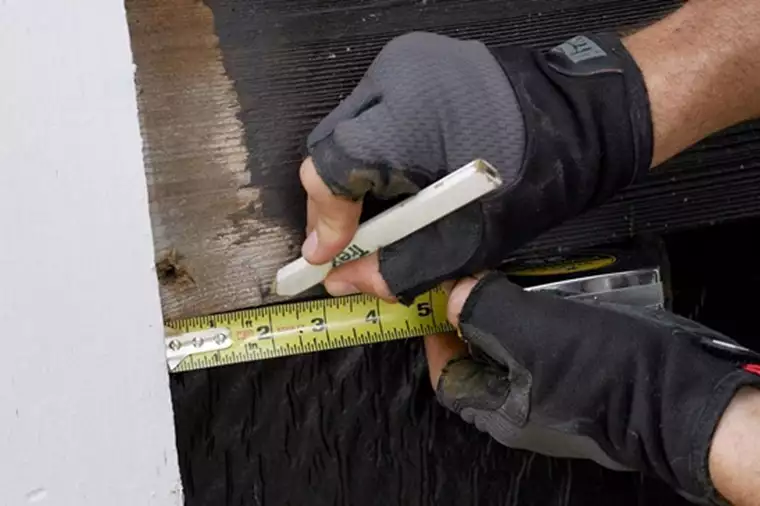 Selecting Your Decking Materials
From attractive, low-maintenance composite to pressure-treated wood, discover which deck material options are best for your needs. Learn about the up-front costs of materials, durability, and levels of maintenance involved before choosing materials for your deck.
Selecting Your Decking Materials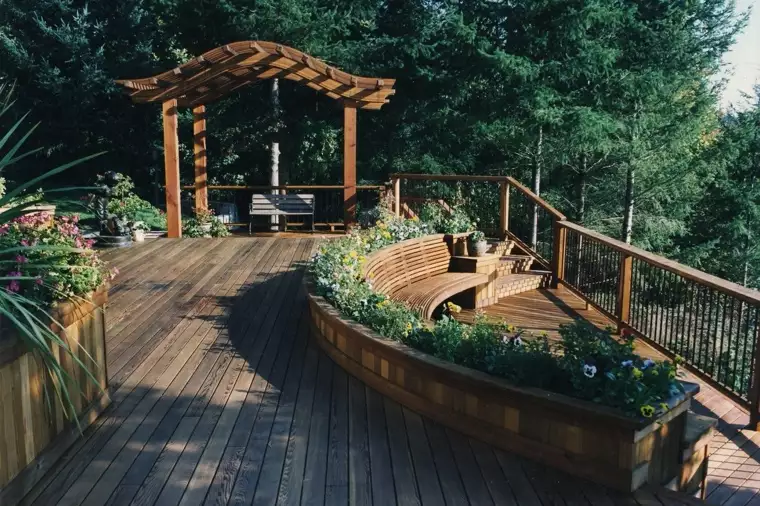 Reviewing Different Deck Plans
Once you've got an idea of the style of deck you want our free downloadable deck plans can help you bring it to life. Each includes a framing plan, material list, 3D renderings, and estimated materials costs. From low elevation decks to decks that incorporate a pool in the design, we've got you covered!
Reviewing Different Deck Plans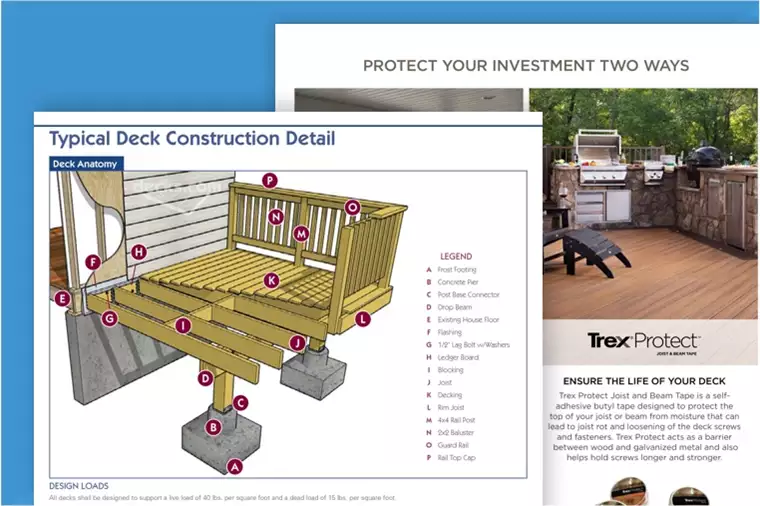 Using a Deck Design Tool
If you want more creative freedom, use our free deck designer tool to render plans for the deck of your dreams. While this tool can be a great way to play with different levels and features you may want to incorporate, it's important to verify any deck design's compliance with local building codes.
Using a Deck Design Tool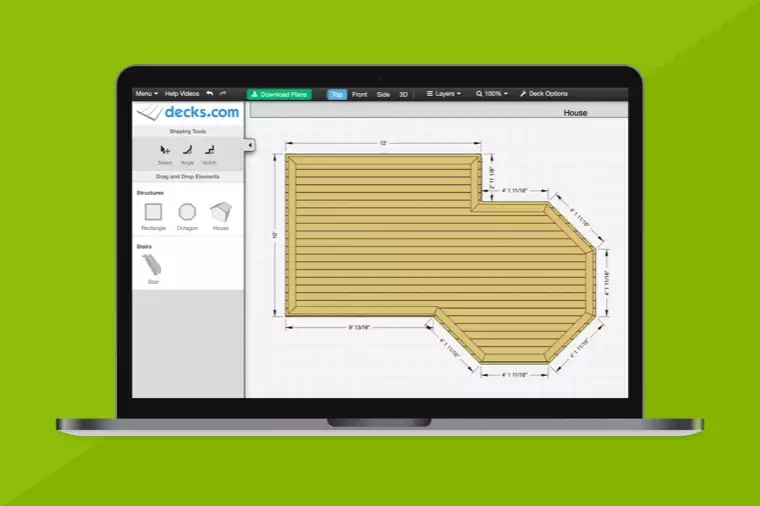 Calculating the Cost of Your Deck
The size, shape, style, height, and any customized features of your deck will ultimately determine the cost of materials to build your deck. However, the average cost of decking materials for a DIY deck can range between $17 and $38 per square foot depending on material type. Wood is less expensive but requires frequent maintenance. Composite has a higher upfront cost but could be less expensive over time due to the fact it only needs to be washed periodically to maintain its appearance. Materials for a simple, 350 square foot wooden deck may cost $6,000 - $7,500 while composite decking materials for a deck of the same size may cost between $8,000 and $13,500.
If you're planning on building a more intricate deck with features such as stairs or multiple levels, decking calculators can help you more accurately calculate the materials to create your deck and the costs associated. Simply plug in your desired dimensions and use them to get estimates.
Use this calculator to determine the rise and run of your stairs, dimensions, the angle of your staircase, length of stringers (the boards on either side of a staircase where treads and steps are attached), and more.
Cost of Building a Deck Calculator
The cost to build a deck hinges on many factors, including square footage, how elaborate your design is, and the materials you plan to use. Plug in your dimensions to get an estimate on the cost of materials to build your deck.
Is It Cheaper To Build Your Own Deck?
It will be cheaper to build your own deck, so long as you do it correctly, meeting all codes and requirements. Some of the challenges you'll face are:
Do you have the time?
Do you have the correct tools or can they be rented affordably?
Do you have all the safety equipment, ladders, scaffolding, etc.?
Do you have access to helpers for all the heavy lifting or digging?
Do you have the moderate skills required when working with expensive finish materials?
You'll probably end up paying the same price for materials as a contractor might charge you. They almost always get better pricing, but they tack on a reasonable margin to help cover the cost of product warranty callbacks.
More Chapters In This Guide
Start your deck-building process with Decks.com