Ready to Start Your Project?
You'll be redirected to Trex.com, our composite decking website.
Joist Tape: What Is It and Do I Need It?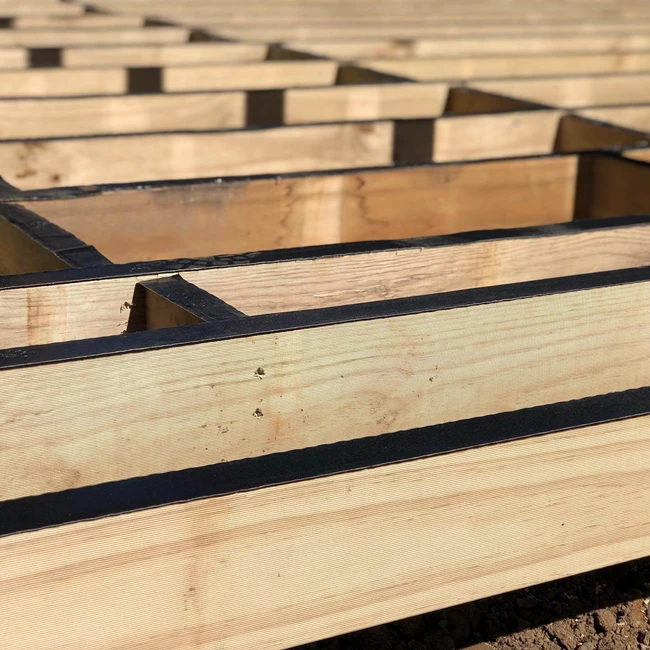 Joist tape is also known as flashing tape. Flashing tape for decking is a strong and waterproof tape that will protect your deck's substructure from water. It's certainly an excellent investment, especially if homeowners want a deck that will last for a long time. Joist tape is a useful tool to add to your deck-building process, so it's definitely worthwhile.
What is Deck Joist Tape?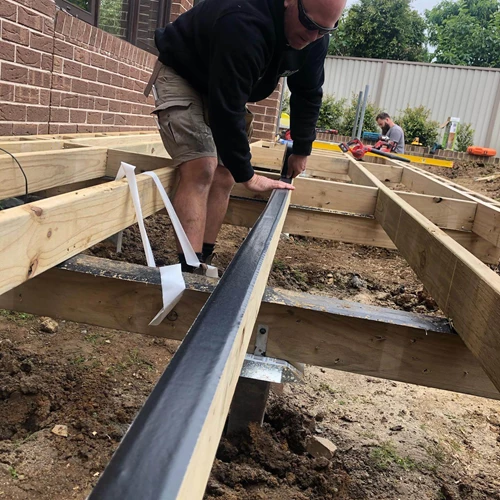 Deck joist tape is a strong adhesion tape that will protect your deck's joists from wet conditions. Wet joists will ultimately lead to mold and, eventually, rot. Joist tape prevents water from getting under your deck and into the frame.
Joist tape, or flashing tape, is extremely beneficial for your deck.
Types of Joist Tape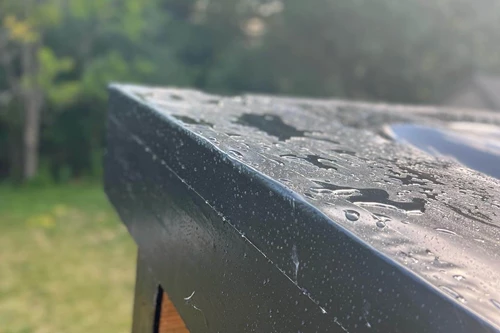 There are several types of joist tape available. Some of these types include butyl and asphalt. They are all weather resistant and form a tight barrier to prevent moisture from penetrating the deck frame. We will look at these two kinds of tape and their advantages.
How to Use Joist Tape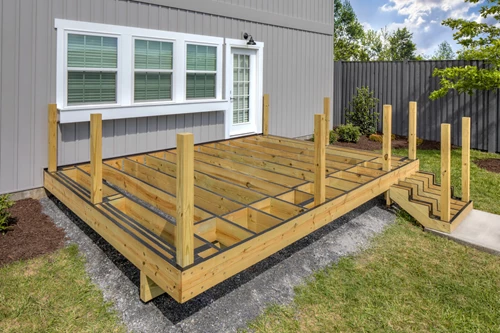 Using flashing tape for deck joists is a smart idea. Deck flashing tape gives longevity to your deck and will prevent moisture from seeping into the wood and damaging the deck's substructure.
The joists run directly underneath your deck's surface boards, and your beams, the other primary source of support, are kept dry and protected from rain and other precipitation. Deck flashing tape is also used along the rim joists to protect the outer boards that enclose your deck and on steps, stair stringers, and the ledger board. Another benefit of joist tape is that it seals the deck screws and any metal hardware underneath from moisture so they last longer and stay stronger.
The application of joist flashing is straightforward.
Clean the joist surface, making sure it is dry and free of debris.
Remove the joist tape backing while applying directly to the surface. Run your hand over the tape and firmly press it onto the joists and beams.
After covering all horizontal and vertical surfaces, cut the tape to length with a utility knife.
Another advantage of butyl joist tape is the ability to install it in a wide range of temperatures. Since it is a rubberized tape and will ooze, it is best to install it when temperatures are not too hot. A trick to making it evenly lay on the surface is using your hand to firmly press the tape to the wood. Smooth as you go, and when you reach the edge of the joists, cut small diagonal slits with a utility knife so that the ends can fold over.
Why do You Need Joist Tape? Is Joist Tape Worth It?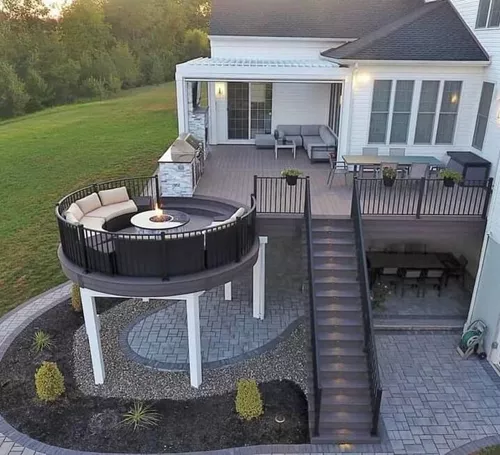 Using joist tape is absolutely worth it! Joist tape is an easy step that will shield the underside of your deck and keep moisture out for years to come. It's applied when constructing your new deck.
Using flashing tape for decking is an apt choice to preserve your deck's underside and keep the deck's structure intact and mold-free for years. It's a small investment, usually under $100, and will give you peace of mind. Use the Trex Protect materials estimator to get an estimate on the materials you need.
When you add a deck to your home, you're not just adding an outdoor living space. You're making an investment. A 400 sq foot deck can cost between $12,000 and $24,000 for composite decking and between $10,000 to $17,000 for a wood deck.
According to research conducted with builders, over 90 percent of a deck substructure starts to split and rot at around 8 to 10 years. The boards supported by that substructure are usually warranted to last about 50 years. For minimal extra costs, you can safely support your deck and its substructure for the deck's life by using joist tape.
What to Shop for in Joist Tape
Here are some things to consider when shopping for the right joist tape to protect your investment.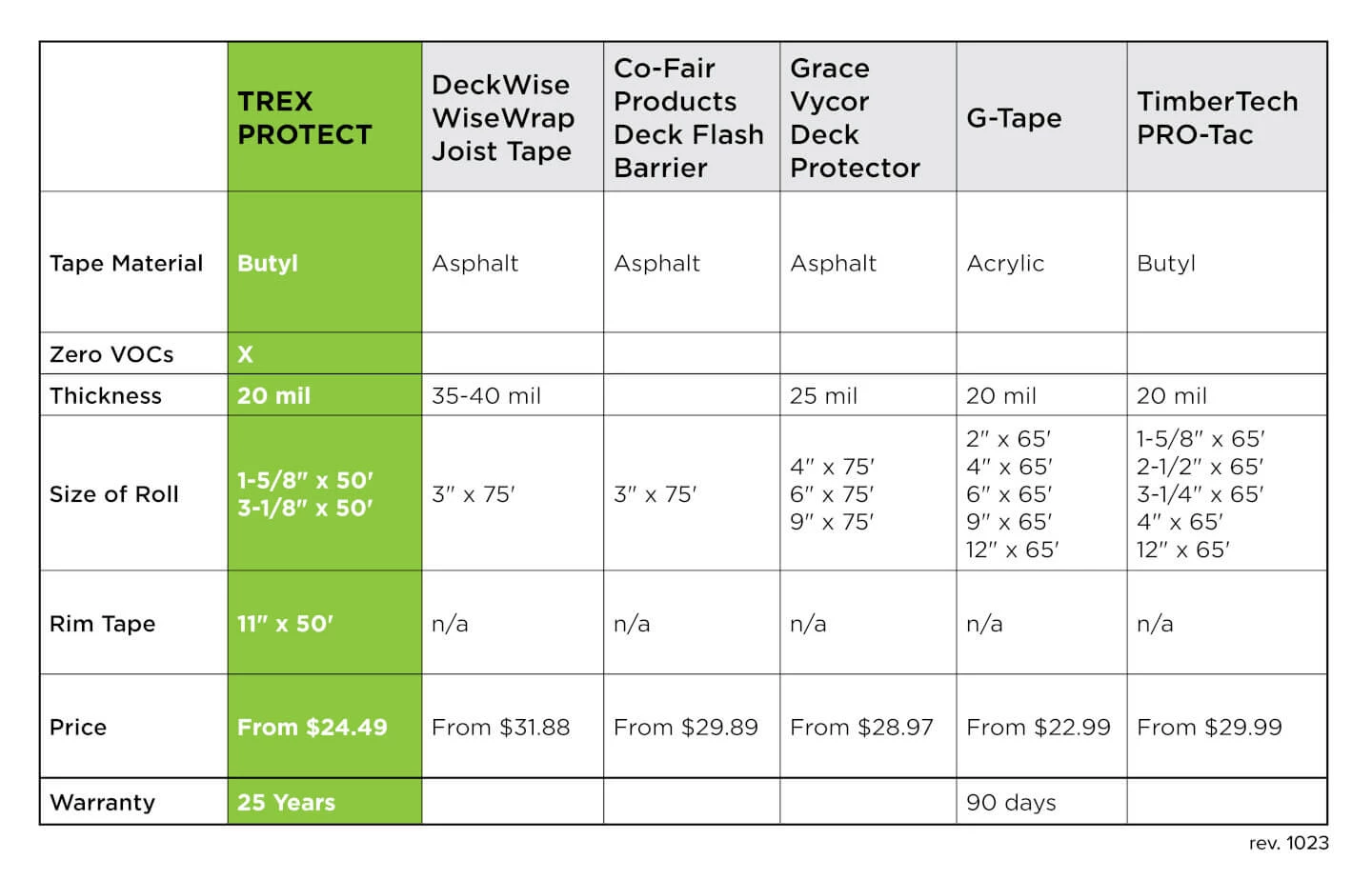 Learn More About Protecting Your Deck from Rot
---
Explore Articles by Topic
Explore Articles by Topic