Ready to Start Your Project?
You'll be redirected to Trex.com, our composite decking website.
Deck Post Repair: How to Fill Cracks in Deck Posts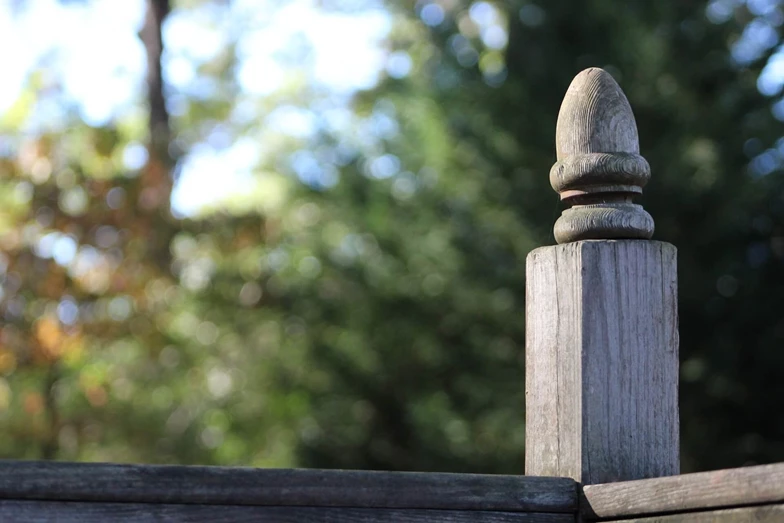 Difficulty: EasyTime to completion: Less than 1 day
You love your deck and want to get as much use out of it as you can. It's your outdoor oasis where you spend time with friends and family, making memories that last a lifetime.
You love your deck and want to get as much use out of it as you can. It's your outdoor oasis where you spend time with friends and family, making memories that last a lifetime.
No matter how sturdy the wood is for the deck posts, the heat, cold, and weather may cause the wood to crack or split over time. Yes, the right kind of wood can resist rot, mold, and insects, but they can still split or crack.
You can repair the posts before the problem causes structural issues. Want to know how to fix a cracked deck post? Read our guide on deck post repair to help your outdoor space last as long as it possibly can.
Tools You'll Need For Your Deck Post Repair
Before you start filling cracks in the deck post, assemble the tools and items you require for this simple project.
Putty knife or spatula
Timber filler or epoxy glue
Clamps
Sanding block
60-grit sandpaper
180-grit sandpaper
Clean cotton cloth
Paintbrush
Decking oil
Primer and paint or stain
A ladder if you have a tall deck
We'll go over these tools in the order you need them from start to finish while showing you how to fix cracks in deck posts.
Steps to Repair a Cracked Deck Post
First, it's necessary to determine whether the post is structurally sound. If the post is structurally compromised, then it can not be repaired. If the post is structurally adequate, then a cosmetic crack can be filled. We don't want anyone filling cracks and the deck falls down.
Now, we'll go over step-by-step instructions for fixing a cracked deck post before it gets damaged beyond repair and causes structural problems.
1. Inspect the Cracked Deck Post
Before you purchase any items you need for this project, inspect the cracked deck post. Where is the damage? Do the cracks run through the center or down the support post? Does the post seem as if it's about to fall apart with a simple touch or movement? Your deck post may be beyond repair if it moves too much or falls to pieces.
If your deck is tall or you have a multi-layered deck, you'll need a ladder to fully inspect the deck posts. Please follow instructions and safety measures when getting on a ladder.
2. Choose the Right Type of Glue
Select a waterproof glue to fill in the cracks of the deck post. Read the label closely to make sure the product bonds to the wood. Otherwise, the glue won't work. 
There are two main types of glue to look for at your local hardware store.
Powdered resin glue is perfect for wood because it doesn't discolor the wood, and it resists mold. You will need to mix the resin with the right amount of water until it forms a substance about the same consistency as syrup. It will be sticky as glue should be.
Epoxy should be used for this type of deck post repair when larger cracks are involved. This type of adhesive is stronger than resin glue and can even prevent further damage. Epoxy requires special handling, so please read the instructions carefully. Most epoxy dispensers offer an injectable adhesive that can reach deep into cracks to seal them permanently.
3. Fill in the Cracked Deck Post With Glue
Use a putty knife to spread the adhesive into the damaged and cracked deck post. Make the adhesive flush with the outermost part of the deck post. Once the cracks are filled in completely, use the putty knife to smooth out the surface of the deck post. Some of the glue will fill in the natural grain and gaps of the wood's surface.
4. Consider Using Clamps to Hold Wide Cracks Together
You'll need a large clamp or two to keep the post together if you have particularly wide splits or cracks. Tighten the clamps on each direction of the post until the post oozes some of the glue you put in earlier. Maintain the clamps' pressure until the glue cures completely, typically in 24 to 48 hours, based on the manufacturer's recommendations.
5. Sand Away Any Excess Glue After It Cures
Now it's time to remove any excess glue on the outer edge of your split deck post. Find a small, handheld sanding block and put 60-grit sandpaper on it. Gently rub back and forth until the glue and wood are even with each other. Feather the edges with 180-grit sandpaper for a smooth finish. Wipe away any excess glue or sawdust with a clean, dry cotton cloth.
6. Seal the Repair on the Split Deck Post
Take a 1-inch paintbrush and dip it in decking oil. Cover the repair with a single coat of oil, let it dry thoroughly according to the manufacturer's instructions, and then cover the first layer with a second coat. Let the second coat dry completely. The deck oil will prevent moisture intrusions and seal the repair completely.
7. Paint or Stain the Repaired Deck Post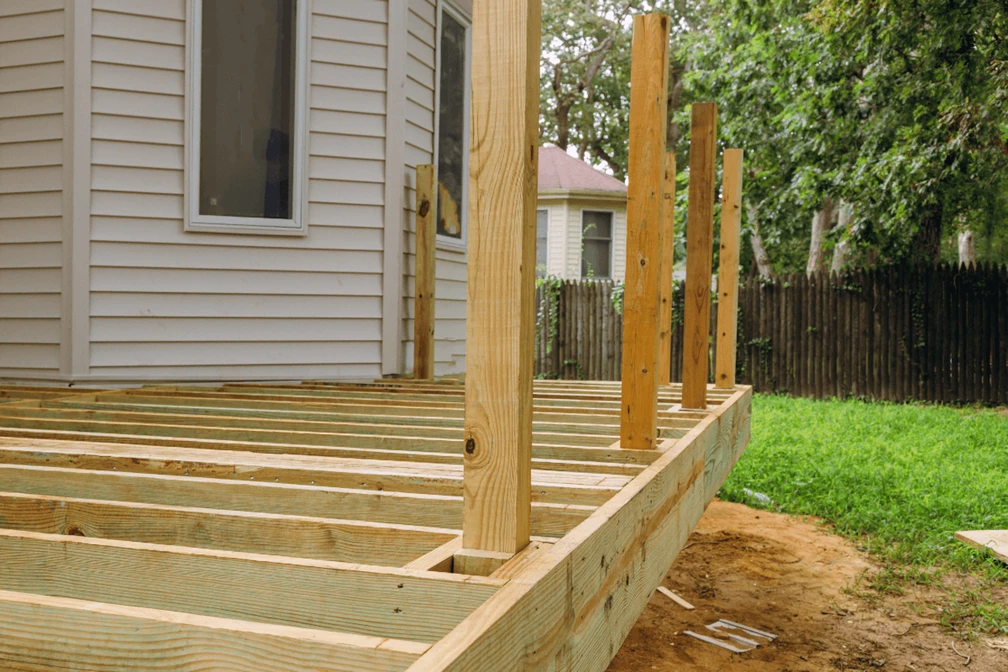 For a finishing touch, consider covering the deck oil with primer and paint or deck stain, depending on the current status of your deck. If it's painted, use primer and paint. If it's stained, use stain. If you haven't painted or stained your deck yet, now is a good time to think about doing that project so that your deck will last a lifetime and look great.
Want more deck ideas? Check out our list of how-to guides for additional information.
Get Started with Repairing Your Cracked Deck Post Today
It's important to repair cracked deck posts as soon as you notice them before the problem gets worse. Replacing a post is more complicated, and more expensive, than repairing a cracked deck post. The goal of repairing is to leave the post in as you fix it.
If you determine your deck needs more than just repairs for the cracks, you might consider hiring a contractor to help. For more details, find a retailer with supplies for your deck or find a builder if you want a new deck installed or replaced.
---
Explore Articles by Topic
Explore Articles by Topic