Ready to Start Your Project?
You'll be redirected to Trex.com, our composite decking website.
Removing Moss & Algae from Your Deck
As an Amazon Associate, Decks.com earns from qualifying purchases from the links in this post.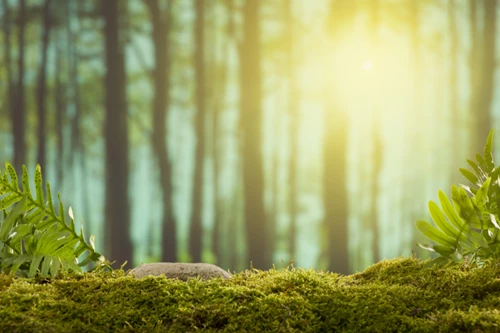 Moss and algae growth can be detrimental to the integrity of your deck if left untreated. It can also be slippery in damp conditions. And because moss and algae can spread and multiply very quickly, it's vital to get rid of it at the first sign of growth.
The main catalyst of moss and algae growth is the accumulation of leaves and debris on your deck, which will build up and retain moisture, especially after storms and inclement weather. This trapped moisture begins to spawn mold, mildew, moss, and algae – and the damper and darker the environment – for example, if your deck has natural shade or cover from trees – the more fertile the breeding ground.
If left untreated, your deck will not only look unsightly, it could pose a slipping hazard for your family and guests. Just as bad, that retained moisture will slowly begin to penetrate into the wood, causing cracks, splinters and ultimately, wood rot. And while less prone to wood rot, composite decking isn't immune to the hazards of moss and algae; it can be as slippery and dangerous as a wood deck if moss and algae are left unchecked.
As the saying goes, an ounce of prevention is worth a pound of cure. Don't let debris build up on your deck in the first place. Keep it swept clean and make a point to regularly clear out any debris from cracks or gaps. Keep the surface as dry and openly exposed as possible to prevent moisture retention, bacterial growth and more.
Steps for Cleaning Moss & Algae from Your Deck
Cleaning your deck annually will help prevent moss and algae growth while increasing its longevity, in general. You can use a commercially available deck cleaner, such as #1 Deck Wood Cleaner, or you can easily create your own with a few simple household items that you probably already have.
Here's a quick step-by-step guide for how to remove moss and green algae from a wood deck:
Step 1: Make your cleaning solution
Fill a bucket with one gallon of warm water and ¾ cup of chlorine bleach. You can also add ⅓ cup of powdered, ammonia-free laundry detergent for extra cleaning strength.
Step 2: Apply the solution
After the solution has been mixed, pour it onto your deck and allow it to sit for 10-15 minutes.
Step 3: Scrub
Next, thoroughly scrub the deck to remove all the moss and algae. We recommend using a scrub brush attached to a pole or broom handle, however, a hand brush can also be used (the latter will make for a more labor-intensive process).
Step 4: Rinse
Finally, rinse the deck surface with a garden hose to remove any lingering residue and allow the deck to dry completely.
You may also opt to use a power or pressure washer to save time and labor. It's best to use a fanning nozzle, which will safely and effectively clean the algae and moss from your deck without damaging the wood or removing paint or stain. You can use the same detergent recipe described above, but may want to tweak proportions to ⅓ cup of powdered laundry detergent (ammonia-free), 1-quart of bleach and 3 gallons of water, depending on your washer's capacity.
This page contains affiliate links. If you choose to purchase after clicking a link, Decks.com may receive a commission at no extra cost to you.
---
Explore Articles by Topic
Explore Articles by Topic