Ready to Start Your Project?
You'll be redirected to Trex.com, our composite decking website.
Hurricane Ties: Uses and Installation
Hurricane ties are hardware pieces that connect the joists to cantilevered beams to reduce uplift forces caused by high winds. These are inexpensive and are a good precaution to use wherever high winds may be a problem, especially in zones where hurricanes and tornadoes are common.

Be sure that the hurricane ties and fasteners are compatible with new pressure-treated lumber. Hurricane ties will not usually be required by your local building department, but they are a cost-effective method of securing your joists over a cantilevered beam that may be lifted by high winds.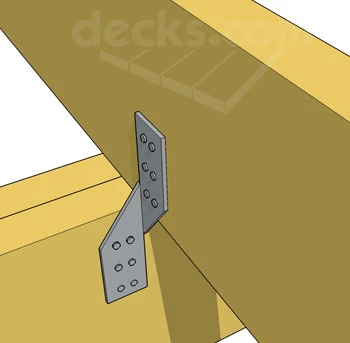 ---
Explore Articles by Topic
Explore Articles by Topic