How to Install Metal Deck Railings
In addition to metal baluster systems that are used in combination with wood there are also rail systems composed completely of metal.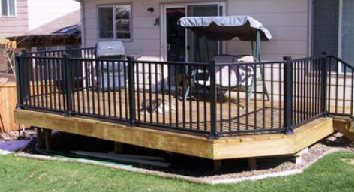 Aluminum can be cut with a standard saw blade just like wood to be custom fitted to your design. Some systems come in premanufactured steel panels that are easy to install. Metal rail systems are usually top mounted to the deck surface by bolting the rail posts into the framing. In order to accomplish a solid connection you will be required to install blocking into the framing to provide a stable foundation for the posts.