Ready to Start Your Project?
You'll be redirected to Trex.com, our composite decking website.
DIY Deck Privacy Ideas: How to Build a Deck Privacy Screen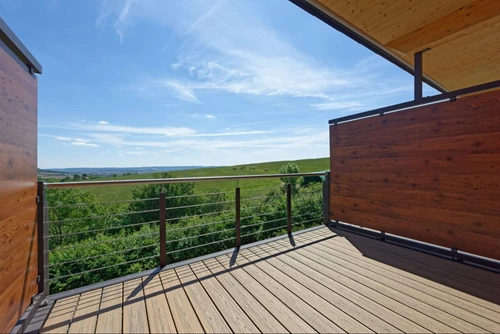 In some deck design situations, you may feel that it is important to block certain views to increase privacy. This can usually be achieved by building a privacy wall or fence. There are many conventional privacy wall or fence designs for these structures. You can use these as a great opportunity to add some style and attention to detail to your design.
Some privacy walls incorporate an arbor feature across the top. Fence boards, lattice, and even metal balusters are common material choices for privacy wall or fence construction. Remember, privacy walls and fences are still enforced as guardrails and must meet all code requirements.
Check out these steps to create a privacy screen:
How to Build a Deck Privacy Screen
Other Deck and Patio Privacy Ideas
A privacy wall may not always be the best solution for every homeowner. Perhaps there are HOA restrictions against privacy screens of a certain height. Or, the expense and maintenance of installing a privacy screen might not feel like a worthwhile investment to you. Whatever your reasons, there are other simple solutions that can increase your privacy and enhance the aesthetics of your deck. 
Plant Trees
Adding trees around your deck can not only offer shade from direct sunlight but can also be a great way to add privacy. Trees are an attractive way to afford privacy while enjoying your deck. 
However, keep in mind that during the autumn months, you may need to frequently sweep away fallen leaves from your desk so they don't pose a slip-and-fall hazard. While you may still be able to enjoy your deck during brisk months, trees without a full blanket of foliage may not offer as much privacy as they would during periods when they're in full bloom.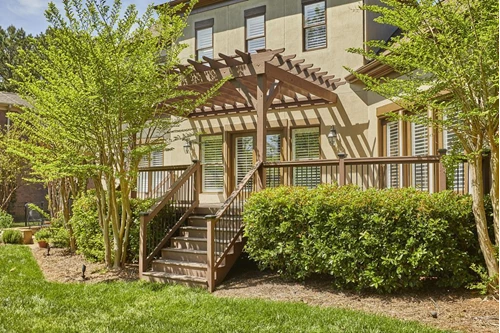 Add a Pergola
Building a pergola with a canopy and removable lattice privacy screens can be another way to add privacy to a deck. While a pergola is typically open on all four sides and usually provides a graceful, decorative arch over the seating area, you may be able to remove lattice-work privacy screen panels for a versatile approach.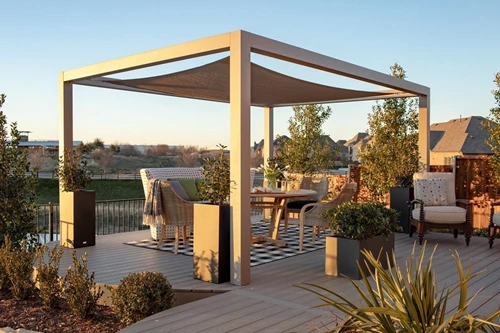 Utilize Hedges
You can make good use of hedges to add privacy to a patio. Hedges and shrubs that grow to a tall height can form an attractive, natural barrier. Many hedges and shrubs are also evergreen, so you won't have to worry about losing your privacy during months when some foliage typically sheds its leaves.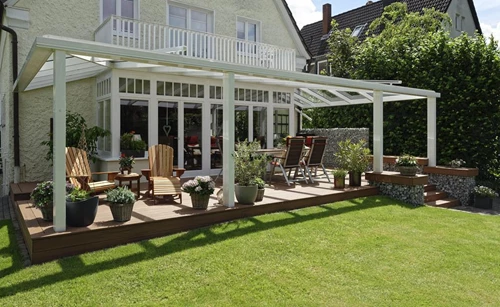 Whether you want to build your own DIY privacy screening for your deck or explore other options, there are a variety of ways to add more privacy to your deck.
Try some of these options to make your deck private.
---
Explore Articles by Topic
Explore Articles by Topic